CONCIERGE-LEVEL
SMART HOME SECURITY
Peace of mind is a quick click away…
Protecting Los Angeles Area Communities Since 1984
ACS Security offers custom, comprehensive protection for homes and businesses as the premier residential Alarm and Patrol service for the greater Los Angeles area. From our Bel Air headquarters, we protect and serve nearly 20,000 customers across more than 40 communities, from Sunset Boulevard and the Hollywood Hills to Malibu, Pacific Palisades, Brentwood, Bel Air, Los Feliz, and the San Fernando Valley areas.
Why Choose ACS?
We offer a wide range of SmartHome security solutions and services to fit the plan that best protects your home or business. Our state-of-the-art security technology includes 24/7 alarm monitoring, home automation upgrades like doorbell cameras and keyless entry, armed Patrol and response, monitored fire and smoke alarms, and much more to provide peace of mind and protection against the unexpected.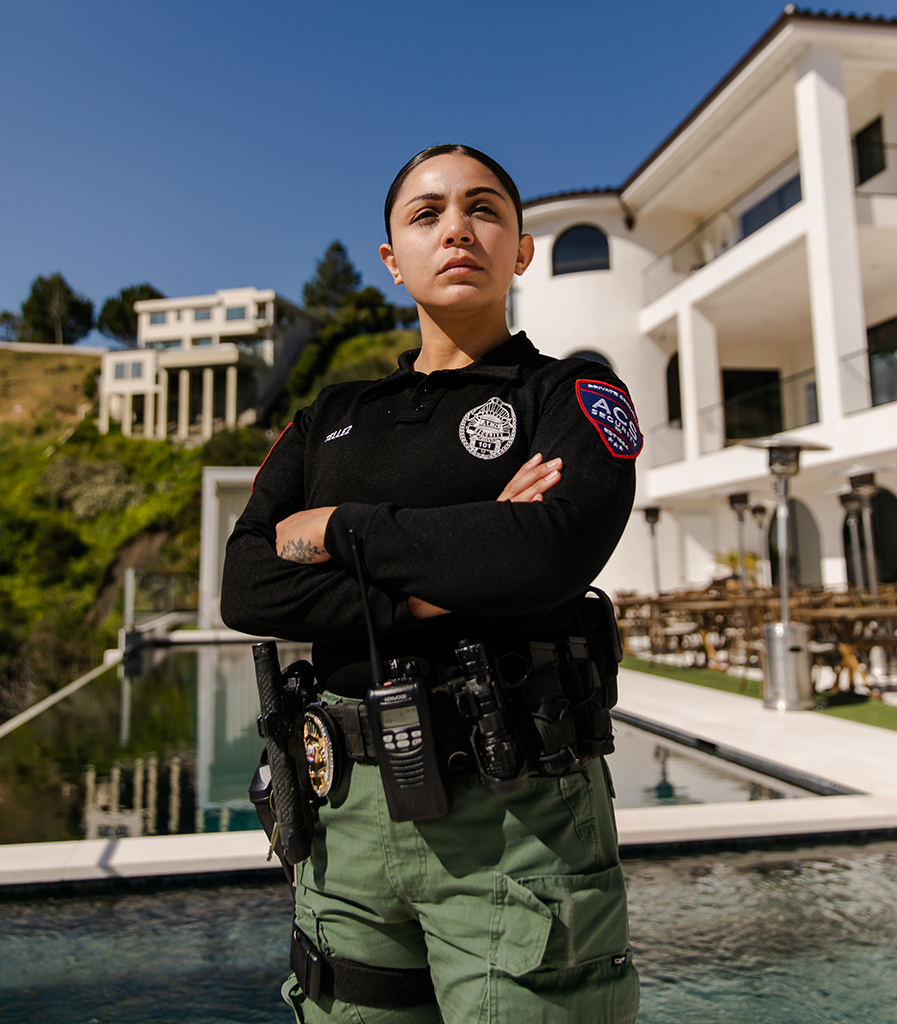 We Have Los Angeles Security Services Covered
Professional residential burglar and fire alarm installation
Experienced and friendly 24-hour community patrol services
24/7 local residential alarm monitoring and rapid response
Custom Smart Home Automation upgrades
Closed-circuit surveillance cameras with digital recording
Dedicated local management in Los Angeles endorsed by your trusted homeowner associations
Just had a new security system installed. I picked ACS and have been very pleased with the company and their agent.
Karen P. – Los Angeles, CA
Can only give the highest recommendation for ACS as a company. They are doing it right.
Anthony C. – Whittier, CA
Very professional and courteous. The whole process from our initial consultation until installation took only 5 days.
Lee K. – Los Angeles, CA
If you happen to be looking at security monitoring companies I think giving ACS a call is a good option.
Evan O. – Santa Monica, CA
We switched to ACS security for our home a few months ago and we couldn't be happier…Highly recommend it.
Ziba C. – Los Angeles, CA
We have ACS monitoring as well as Armed Patrol. I have to say, they really do care about their customers.
Laura A. – Sherman Oaks, CA
ACS has provided excellent service on the consult and installation, good pricing, and my experience was stellar.
Michael J. – Santa Monica, CA
Just starting out with ACS and so far everything has been smooth and professional. I like their system.
Alison O. – Santa Monica, CA
ACS is a great security company for all your security needs. Armed alarm response and installations.
David C. – Los Angeles, CA
Their response time is unmatched and the peace of mind is with out a doubt worth the price.
Dylan K. – Los Angeles, CA